High Plains Cowboy Church
3920 W. State Road 300 Levelland, TX 79336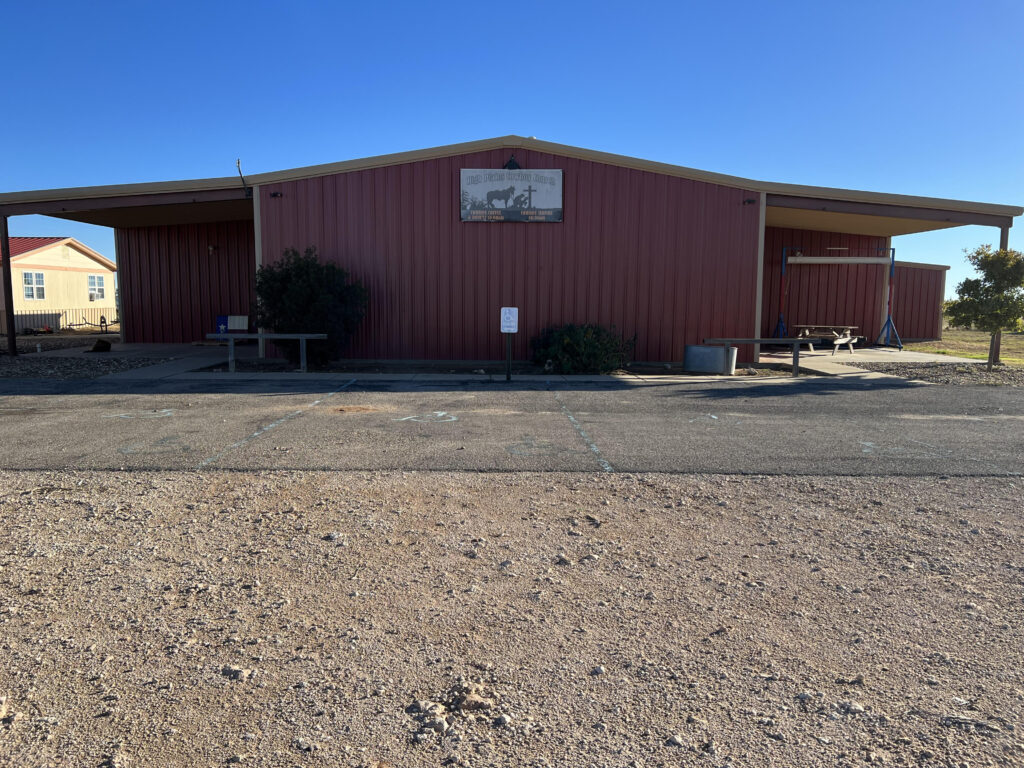 ---
---
10:00am – Coffee & Donuts and High Plains Cowboy Church Band
10:30am – Music and Cowboy Church
---
---
---
---
---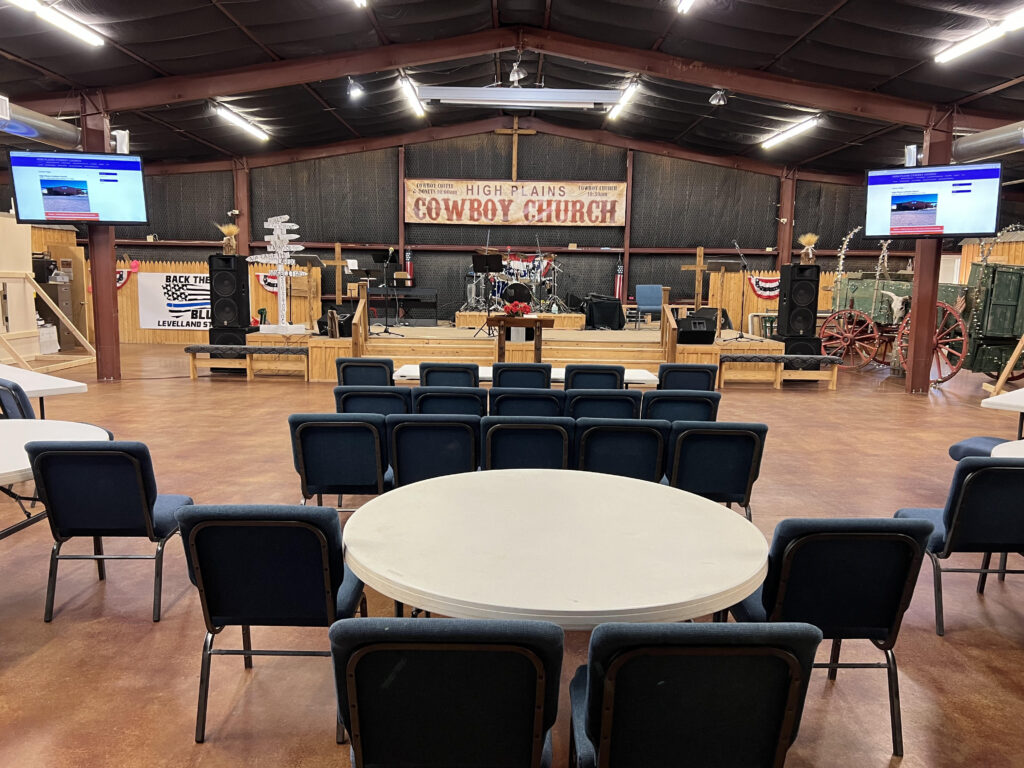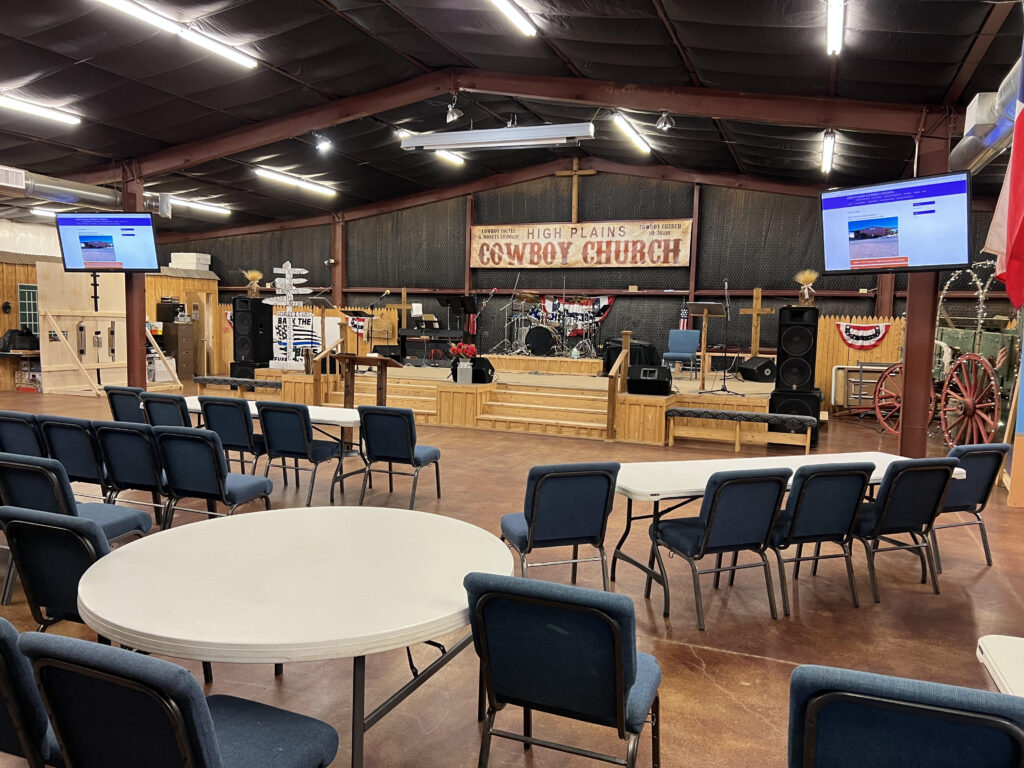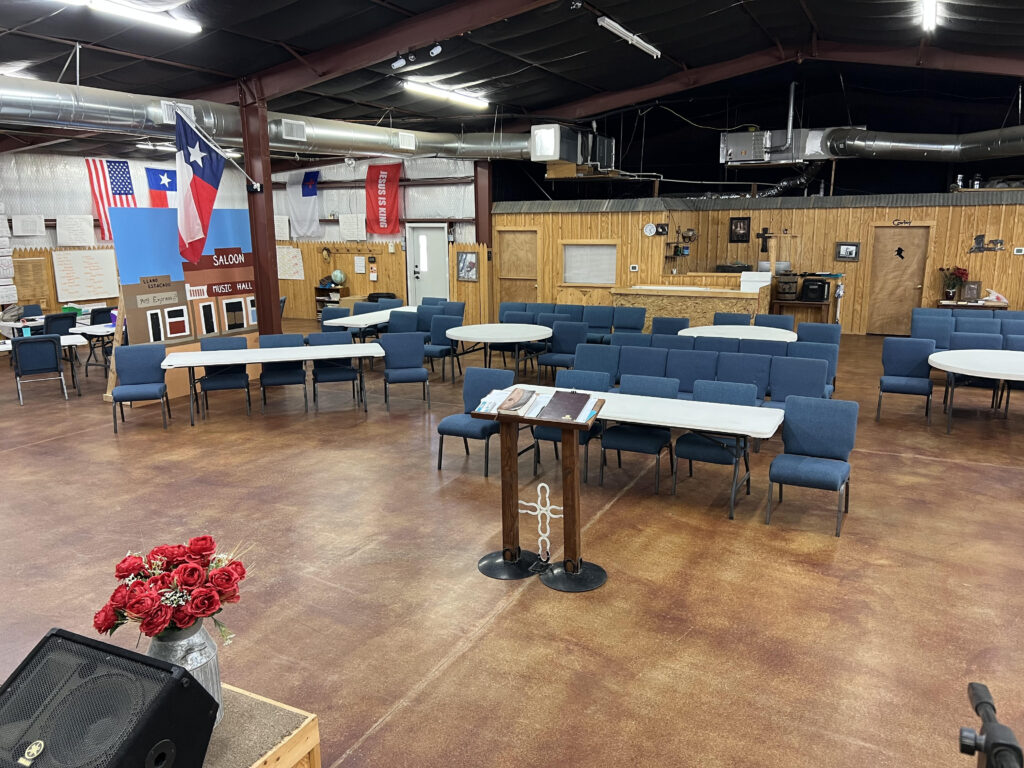 ---
---
Our Mission
The mission of High Plains Cowboy Church is to gather stray souls to ride for the Lord's brand. While we recognize that Jesus has called the church to reach all the different cultures of the world, High Plains Cowboy Church specifically has a mission to reach folks in our western heritage culture.
---
---
Cowboy Worship Service
In other words, we keep it cowboy. Although you are free to wear what you want, you will see plenty of folks wearing hats, boots, and jeans. The music style is country, and the sermons are simple and often stories of the cowboy way of life are used to illustrate scripture.
Whether you are a cowboy, cowgirl, or not, you are welcome at High Plains Cowboy Church.
---
Cowboy Style Outreach
Jesus went where people were to reach them. We use our arena events, our church band, barn dances, church events and trail rides to reach cowgirls and cowboys